Dan McDonough – President & CEO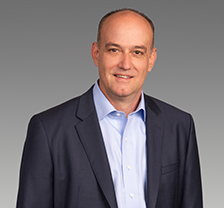 Dan McDonough has served as President and Chief Executive Officer of Commercial Credit, Inc., parent company to Commercial Funding Inc., since founding the company in 2004. Dan began his career in equipment finance with First Interstate Credit Alliance Inc. in 1986 as a credit analyst and Regional Credit Manager. Prior to founding Commercial Credit, Inc., he held various roles at Financial Federal Credit Inc, including co-founding the Chicago office and ultimately managing two national divisions and two branch locations. He is a former southeast finalist for the Ernst & Young Entrepreneur of the Year award. Dan earned a BB Degree in Finance from Western Illinois University and a MBA degree from DePaul University.
Steve Sala – Senior Vice President & General Manager
Steve Sala has served as Senior Vice President and General Manager of the Company since its acquisition by Commercial Credit, Inc. in August of 2017. He began his career in capital markets in 1986 as a broker with E.F. Hutton. His 30+ year career in banking and finance includes First Interstate Bank/Wells Fargo and Bank One/JP Morgan Chase. Prior to joining the company, Steve spent approximately six years as a board director and then President and CEO at TAB Bank, as well as senior positions and advisory roles at multi-billion-dollar financial institutions. Steve earned a BS Degree in Finance from California Polytechnic University, Pomona.
James Baugh – Senior Vice President & Operations Manager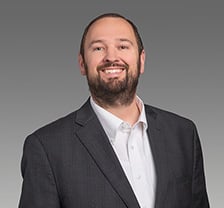 James Baugh joined Commercial Funding in Feb 2020. He started his career in commercial lending with Washington Mutual going through their commercial lender trainee program. During his bank, asset based lending, and factoring career he has held numerous positions in sales, operations, underwriting, and credit management. Prior to joining the company he spent 11 years at Summit Financial Resources where he was the Chief Credit Officer. James earned his Bachelors of Science Degree in Business Management from Southern Utah University.
Donald J. Carvelas – Vice President & Credit Manager
Don J. Carvelas joined Transfac Capital in 2010 as Underwriting Manager. He was promoted to the position of Vice President and Credit Manager when the company was acquired by Commercial Credit, Inc. in August of 2017. He began his career working for Heller Financial, Inc. and has held Credit and Underwriting Manager positions for several factoring and asset-based lenders. Don earned his Bachelor of Science Degree from the State University of New York.
Mari Dezham - AVP & Portfolio Manager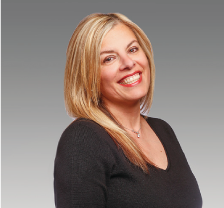 Mari Dezham joined Transfac Capital in 2007 as Senior Account Executive and was promoted to her current position as Portfolio Manager in 2010. Prior to that, she spent seven years at Summit Financial Resources, L.P. where she held several different positions, including Credit Analyst and Relationship Manager in their factoring division and Account Executive in their asset-based lending division. Mari attended the University of Utah, where she majored in Business Management.